Natural, wild funeral flowers...
For centuries flowers have been given as tokens of condolence and remembrance. Regardless of age or religion, they convey the message of love, friendship and hope at a time when often words are too difficult to express.
At Bloomologie, we specialise in natural, seasonal (always British wherever possible) sympathy flowers, that are stylish, relaxed and that have a wild, garden-gathered look. All of our flowers look and smell wonderful, bringing evocative memories of nostalgic gardens and English summers (or winter, depending on the flowers).
We make bespoke funeral and remembrance flowers as we believe that everyone is as individual in death as they are in life, and we only use the finest, freshest flowers - we can even incorporate flowers or foliage from your loved one's garden if they had a favourite bloom or were passionate about their garden.
We use natural, organic and bio-degradable materials that are suitable for natural burial services, green funerals and woodland memorials.
We appreciate that this is a difficult time with an awful lot to organise – If you would like a consultation about sympathy flowers, we can meet you at your home to minimise the stress, and we will liaise with your funeral director so that you don't have to worry about the logistics or any other details.
From this consultation we will design and create a beautiful commemoration that will reflect and celebrate your loved one.
Please contact us for more information or download our price guide.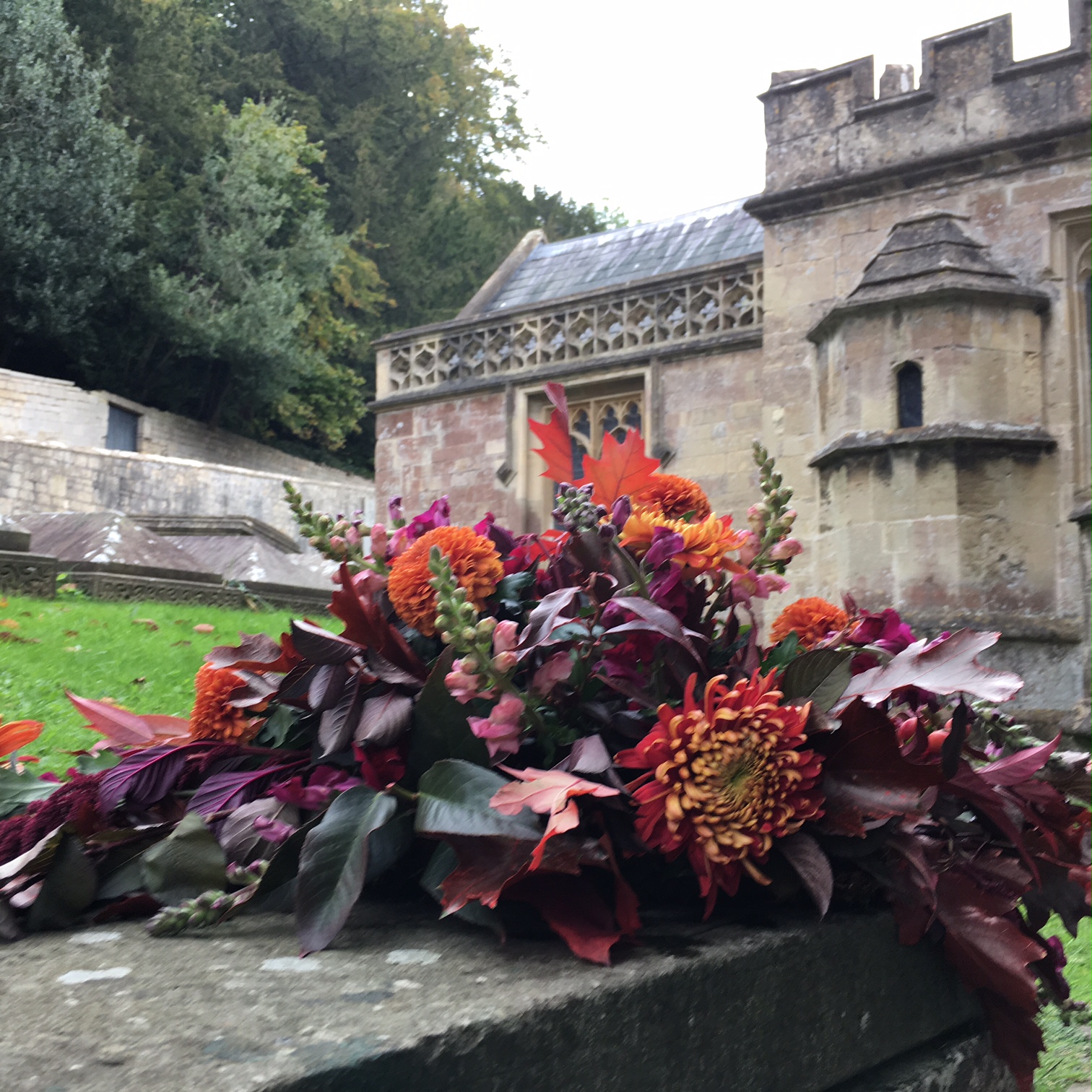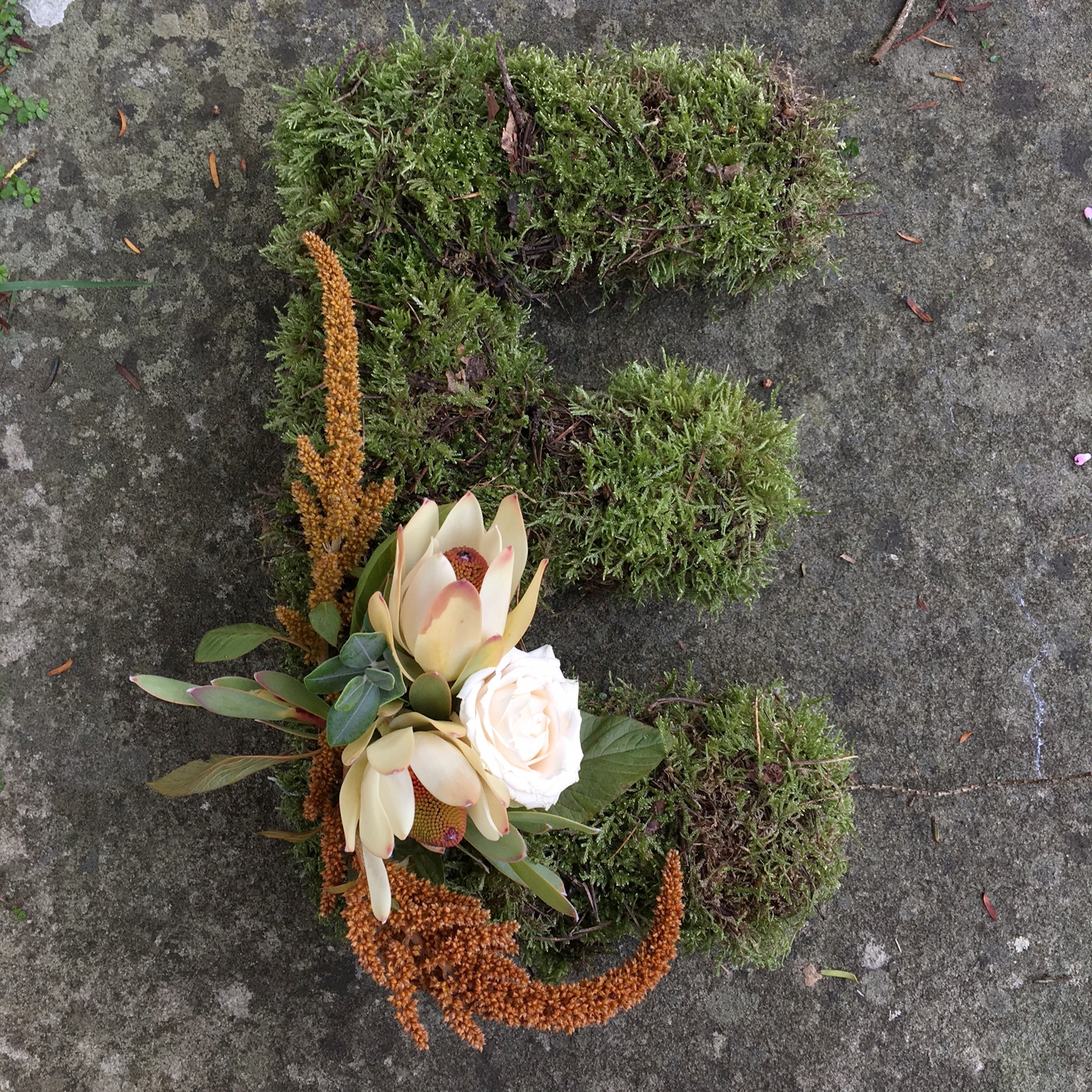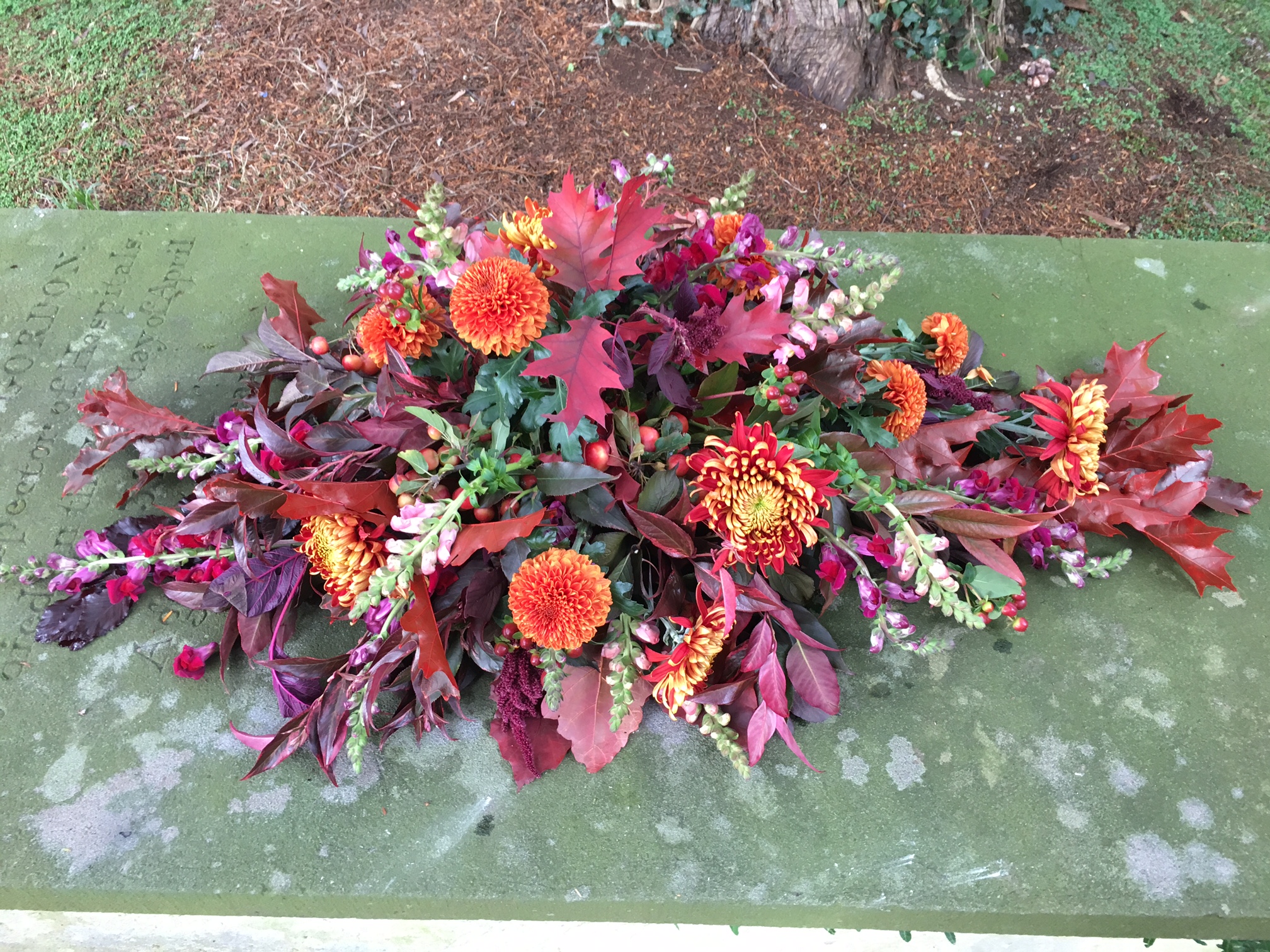 We work from our Deptford studio in south-east London, providing flowers across central London, Greenwich, Blackheath, Lewisham, Dulwich, Canary Wharf & beyond...